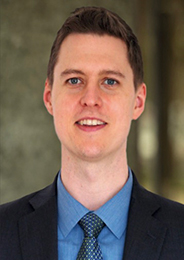 It is my honor to be appointed as President of ASOA(American State Offices Association) for the year of 2022.

Since its foundation in 1980, ASOA has been engaged in promotion of investment, trade, tourism and students exchange between Japan and United States as our mission. ASOA now consists of 21 states and one city. We introduce each state's business climates and advantages of its industries at various seminars and trade shows collaborating with U.S. Embassy, Keidanren, JETRO, Prefectural Governments, Chamber of Commerce and other organizations.

Japan and United States has very close relationship. As a notable thing, in year 2019, Japan became #1 country by cumulative FDI(Foreign Direct Investment) amount in U.S. passing U.K and Canada. Even in COVID-19, Japan maintains #1 position in cumulative FDI amount in U.S.

The cumulative amount of FDI from Japan to U.S. as of 2020 is US$679 billion. Japanese companies employ 973,800 in U.S. (2019) Japanese companies in U.S. export $82.3 billion.
These are huge contribution to the U.S. economy. (2019) As of October 1, 2020, there are 8,930 facilities owned by Japanese companies in U.S. according to the data of Ministry of Foreign Affairs Japan.

In this home page of ASOA, you will find the information of each state office. Our member states help and support your investment, trade and tourism. Above numbers are the results of daily efforts of these state offices in Japan.

Please feel free to contact with ASOA member offices. We will always be here to help and support your business.
President
Ichiro Hirose, Japanese Representative, Iowa Economic Development Authority


| | | |
| --- | --- | --- |
| President | Ichiro Hirose | (State of Iowa) |
| Vice President | Masahiro Yamamoto | (State of Michigan) |
| Vice President | Yukio Kobayashi | (State of Mississippi) |
| Vice President | Kazuyo Tsuneizumi | (State of Missouri) |

Program Committee
Yukio Kobayashi
Paul Roland
(State of Mississippi)
(State of Indiana)
Trade and Investment Committee
Masahiro Yamamoto
Kazumi Fujimoto
(State of Michigan)
(State of Florida)
Communication Committee
Kazuyo Tsuneizumi
Joseph Huntemann
(State of Missouri)
(State of Georgia)
ASOA Secretariat
E-mail:
info@asoajapan.org